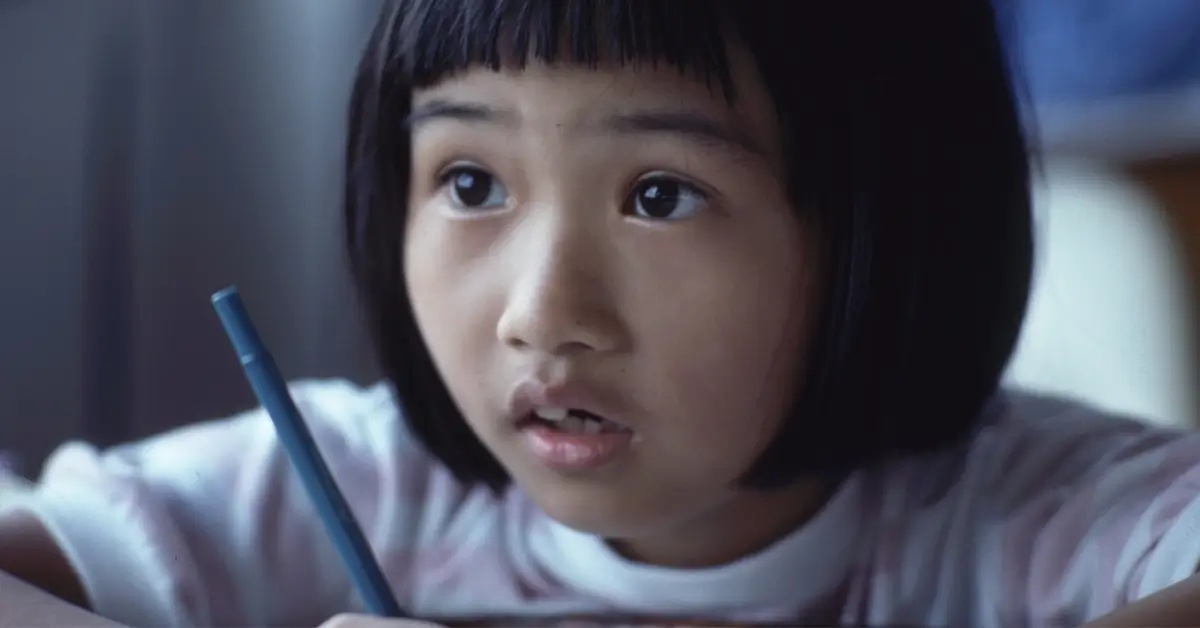 15 Aug

5 Things To Look Out For When Choosing A Student Care Centre

If you're a working parent, you would likely be facing a dilemma: who will take care of your child once they have finished school? Lucky for you, there are various options available in the form of student care centres. Its main goal is to provide after-school care and supervision to school-going children aged seven years old to 14 years old.

Given that student care centres are environments where your child will spend a large proportion of time at, it is of utmost importance to ensure that the student care centre you do choose in the end is the best fit for your child.

Let's take a deep dive into five things to look out for when choosing a student care centre!
1. Type of student care centre
First things first, you need to decide between enrolling your child in a school-based student care centre or in private centres near the school or home. School-based student care centres are located in the Primary School premises, which is a convenient option that limits the amount of time your child will spend travelling. Moreover, some parents believe that the curriculum at school-based student care centres will complement the school syllabus.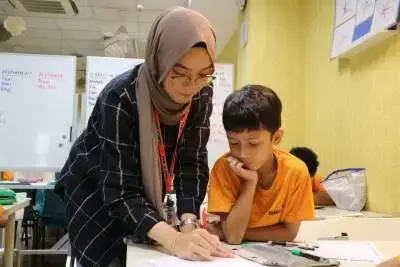 School-based student care centres are convenient and potentially allow for greater alignment between student care programmes and school curriculum. 
NASCANS is currently a leader in operating school-based student care centres around the island, located in various partner MOE schools. We strive to provide an 'oasis between school and home' for students after school, and we complement each partner school's curriculum to develop strong character values, competencies and mindsets in each student, in alignment with the school's vision, mission, and values, as well as MOE's 21st Century Competencies framework.
Nonetheless, school-based student care centres normally have limited vacancies and potentially long waiting lists, so if you don't have the luxury of time, community-based student care centres may be the better option for you. There are many private, community-based student care centres located across the island, offering many options for parents. Apart from school-based student care centres, NASCANS also runs a network of community-based student care centres in various locations in Singapore, such as Bukit Merah, Choa Chu Kang, Clementi, Tampines and more.
2. Fees and Financial Aid
The fees for after-school student care differs across the types of student care centres. For example, in school-based centres, the fees are generally affordable and typically do not exceed $300 per month. In community-based centres, the fees may be higher, some charging even up to $1,000 a month, depending on the curriculum on offer for students.
At its school-based centres in particular, NASCANS offers the Student Care Financial Assistance (SCFA) scheme for eligible students, which provides financial assistance to deserving children from low-income families, in order to ensure that all children, regardless of their financial background, are able to receive quality after-school care.
It is preferable for parents to visit the student care centre to observe the type of environment your child will be in. After all, your child will be spending most of their time after school in the centre, so it is worth doing your due diligence to see the sort of environment your chosen student care centre provides.
At NASCANS, we believe in creating effective and beautiful environments for our students to rest and learn in. Each community-based student care centre is equipped with numerous facilities, such as a mini-library filled with age-appropriate books to inspire learning and growth, computer stations to develop digital literacy skills, and a game corner for your child to unwind and relax.
4. Curriculum and Programmes
One of the most important factors you should consider when selecting a suitable student care centre for your child would be the centre's curriculum and offered programmes. Take care to choose a curriculum that is not only aligned to your beliefs regarding education, but also takes a holistic approach to caring for your child. The centre should also offer a diversity of programmes to develop your child's competencies and skills across different domains.
Parents hoping for more academic guidance and coaching for their children will find their needs fulfilled by enrolling their children in NASCANS' community-based student care centres. This is because the curriculum at these community-based centres boasts a well-rounded, student centric approach that aims to help students grow academically and also learn important life skills through a suite of 10 signature programmes such as TITANS, Impression ARTS, and numerous academic booster programmes. We also conduct Multiple Intelligences (MI) assessments to help identify your child's strengths, in order to better tailor the small group tutorial lessons to their specific needs.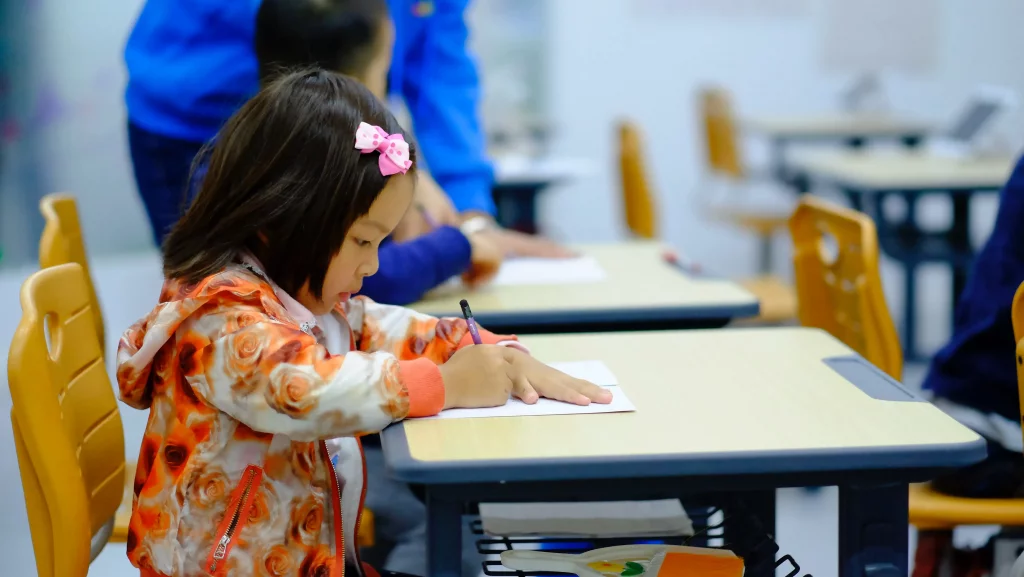 Doing research into the student care centre's curriculum and educational pedagogy is important to ensure your child is being cared for in an enrichment environment.
Finally, in choosing a student care centre, you need to be sure that the centre offers quality care. While this isn't easy to discern, you can look at indicators such as their track record, quality of student care staff and extra services provided.
NASCANS for instance was established in 2006 and has grown into a leading student care brand with over 25 locations in partner MOE schools and residential communities. NASCANS has been awarded 'Best Student Care Programme in Holistic Development' under the Best Enrichment and Learning Schools 2021 / 2022 category by Parents World Magazine for the second consecutive year. In 2018, it has achieved the accolade of Singapore's Top Brand for Student Care under the annual Influential Brands ® Award.
We also engage dedicated and passionate mentors who undergo over 200 hours of extensive training via our comprehensive OasisTM Teacher Growth Model. All our mentors are passionate about empowering children with the necessary knowledge, skills, and competencies to excel in life.
As part of our care, we also endeavour to prepare healthy and nutritious meals and snacks because we believe a healthy body and healthy mind makes for a happy and successful child. Their meals are carefully planned and prepared by our special in-house cooks at community-based student care centres to ensure their growing bodies gain the nourishment they need.
Gifting your child the very best
At the end of the day, we, as parents, hope to give our child the very best. This includes providing them with the best after-school care programme to help them grow and excel in life. Therefore, it is of utmost importance to take note of these five considerations when choosing a quality student care centre, to ensure that your child continues to grow and blossom in a safe, effective, and caring after-school environment.
Contact us today for more information regarding NASCANS' comprehensive suite of award-winning after-school programmes.