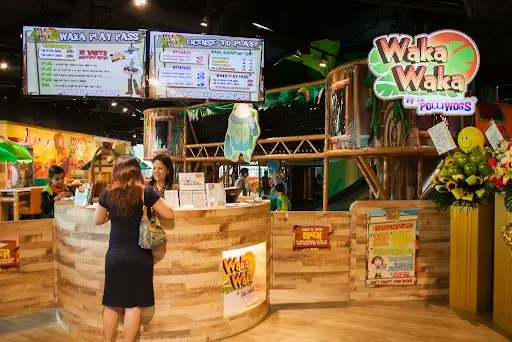 14 Dec

8 FUNTASTIC School Holiday Activities With Your Kids

Need some inspiration on what to do with your kids in Singapore during the school holidays? Fret not! We have a tonne of funtastic ideas to occupy the kids during the break. So take a look, and start planning these family-friendly activities for the school holidays.

At Annex@Furama, there's an indoor playground called Waka Waka with enormous slides and difficult obstacles. Children from 9 months to 12 years old are welcome to let loose at the Safari Play Area, where they can rule the jungle on this multi-level playground. Alternatively, have them put their coordination to the test in Adventure Cove's high-element zone. Toddlers can engage in sensory play in the Toddler Area. Refuel at The Lion's Den after hours of entertainment to satisfy their growing hunger.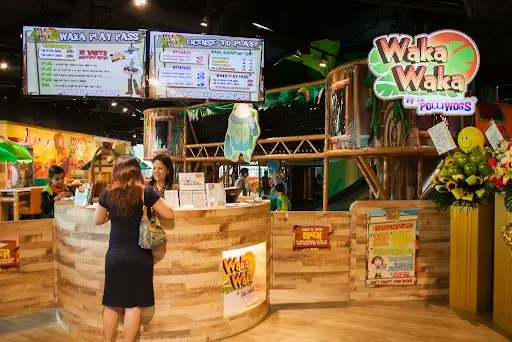 Address: Annex@furama #05-01, 407 Havelock Rd, Singapore 169634
2. Splash Adventure Water-Play Park Experience at Lazarus Island
Check out this splash-tastic water park if your kids enjoy anything related to the sun or the sea because it will ensure an afternoon of unrestricted fun! While enjoying the trampolines, rope swings, waterslides, and other attractions at the Splash Adventure Water-Play Park, you'll get stunning views of Singapore's skyline as well as the Southern Islands! Perfect for taking a quick break from the bustle of city life!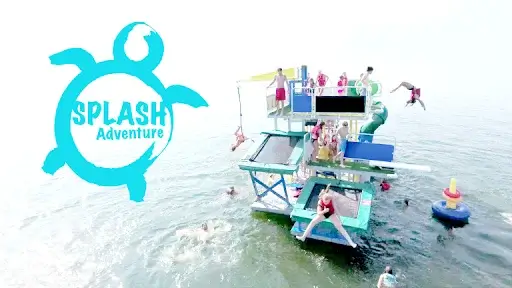 Address: Lazarus Island Seringat Island Pier, 098593
Have a fun challenge with the kids and enjoy some exciting, heart-pounding fun at Singapore's only treetop obstacle course, Forest Adventure. Before moving on to the Junior and Grand Courses for the toughest challenge, let the kids test their courage on the Kids Course (appropriate for ages 5 to 9) by overcoming 22 crossings and two zip lines. Swing like Tarzan and ride the Big Zip 300 metres above the water for an unforgettable experience. experience! An unforgettable outdoor adventure experience is only one click away!

Address: Bedok Reservoir Park, S479244
Get ready for a blast at Marina Square, Nerf fans! The NERF Action Xperience captures the spirit of NERF by offering enjoyable activities in an area with many themed activity zones. Get your kid's heart racing as they take on thrilling challenges, and develop enduring relationships with other kids. Your child will feel empowered and free to be who they are in every way as they enjoy their freedom to play freely!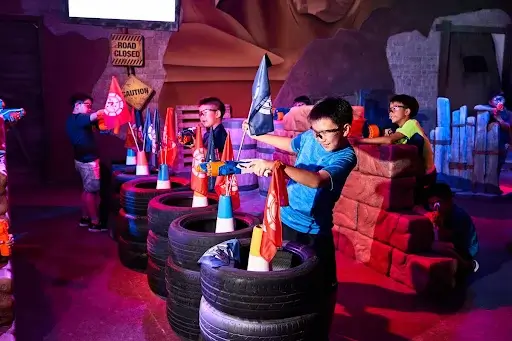 Address: 6 Raffles Blvd, #01-208 Marina Square, Singapore 039594
Dreaming of having fun in the snow in Singapore? The first Ice Hotel exhibit in Singapore and a tonne of snow for snow angels and snowball fights are there to take care of you. You can even ride an ice bumper car or go snow tubing down a slope. Your admission to Snow City's Ice Hotel Gallery is included with your Snow Play ticket! The newest attraction features five themed zones of ice and snow art that were painstakingly created by Jeffrey Ng, a veteran ice sculptor from Singapore. Check out the stunning installations, which feature a dining area and even an ice throne!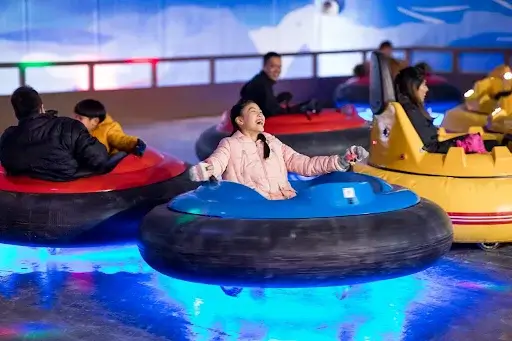 Address: 21 Jurong Town Hall Rd, Singapore 609433
Go photo-crazy, fun-for-the-whole-family Museum! The internationally renowned Korean 3D art museum Trick Eye Museum in Singapore invites you to let your kids' imagination soar. Each of the museum's numerous hand-painted artworks created by passionate Korean artists comes to life thanks to the use of a unique artistic technique called trompe l'oeil, which turns 2D artwork into 3D! Feel, touch, and interact with the exhibits in the six different zones to have fun, laugh, and experience an exciting day. With the Trick Eye Museum's own augmented reality mobile app, you can enhance your visit and see an entirely new world of AR materialise right before your eyes!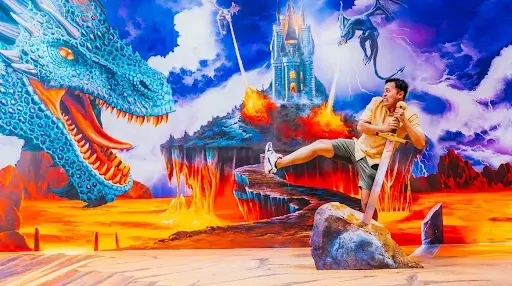 Address: 80 Siloso Road, Southside, Blk B, #01-04, 098969
Take your extreme sports-loving kid to Mud Krank, Singapore's first and only ATV adventure park, which is located in Kranji, for some enjoyable family time. Since Mud Krank's staff provides training and preparation for beginners to ride the automatic transmission ATVs, prior experience is not necessary. They also provide helmets and safety gear. There are currently 2 ATV types offered by Mud Krank:

Junior ATVs for children aged 4 to 12
ATVs with advanced features for people over 13
Riders of all ages over 4 are welcome, and rides last 15 minutes and cost $20 to $25. (4-year-olds are only allowed to ride with adult supervision).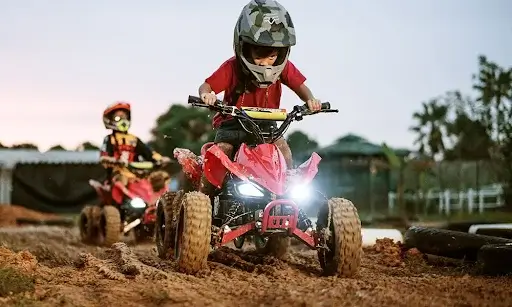 Address: 10 Neo Tiew Lane 2 Gallop Kranji Farm Resort, Farm H, 718813
7. Live Turtle and Tortoise Museum
Speaking of farms in Singapore, you wouldn't want to miss a visit to the Live Turtle and Tortoise Museum, a fascinating farm-cum-museum! The largest collection of live turtles and turtle artefacts from around the world is one of its many proud Guinness World Records. You can even pet and hand-feed some of these animals, such as the Alligator Turtle and the Radiated Tortoise.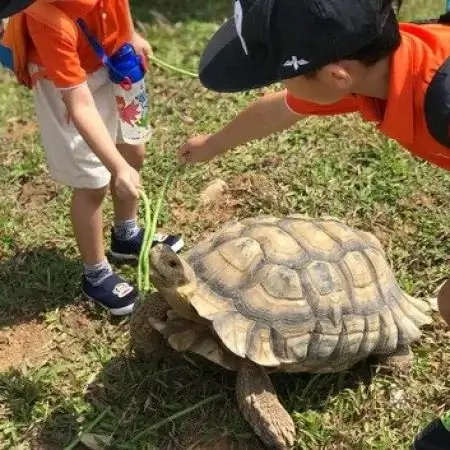 Address: 81 Lor Chencharu, #01-16, ORTO 769198
You can't deny that the school holidays are a great time to spend with the kids. With so many fun activities to do, we believe you'll make unforgettable memories and bond as a family. We hope that this list of school holiday activities for your kids will keep them entertained and make their time off from school even more enjoyable.