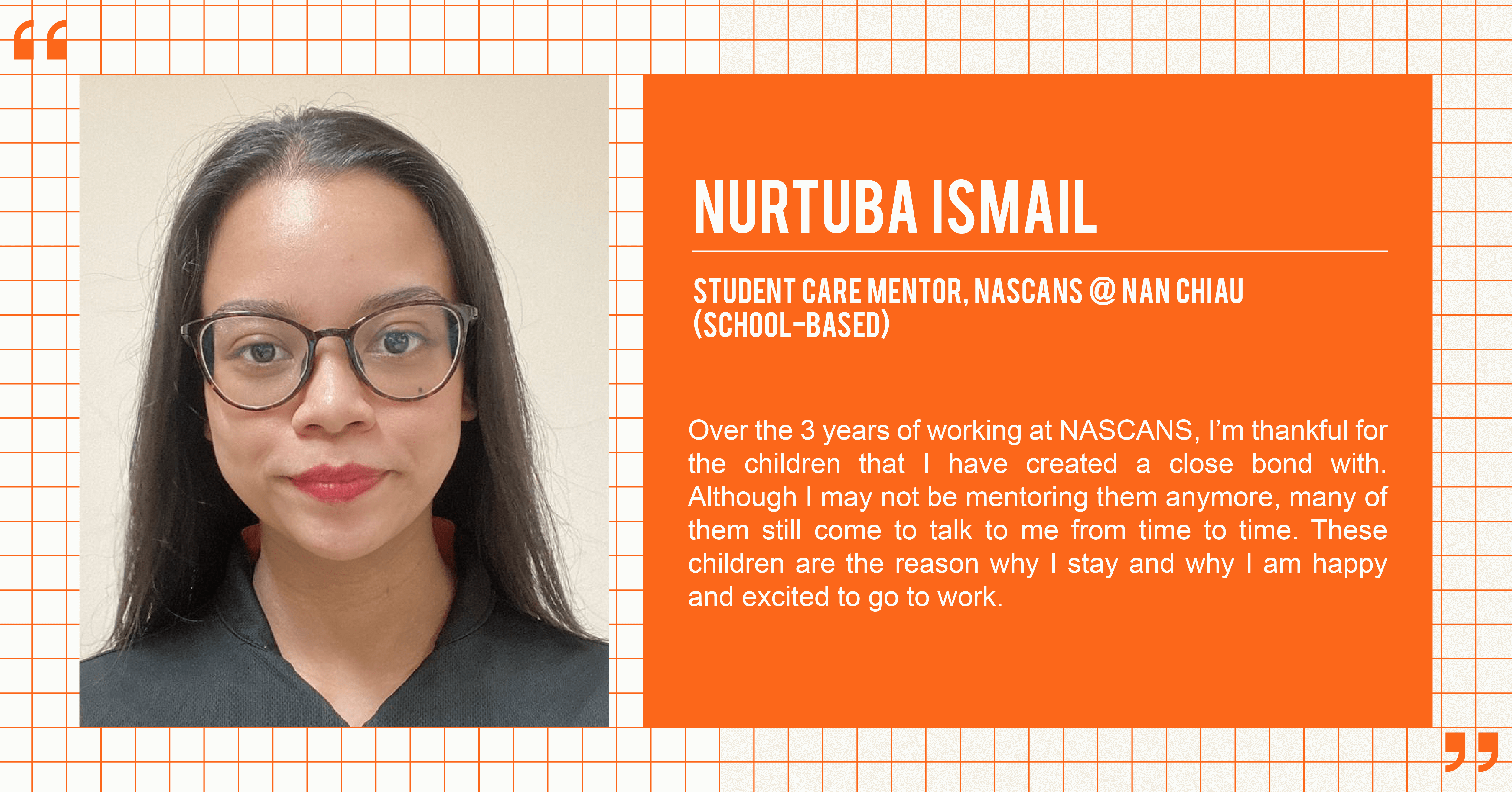 14 Jul

A rewarding and fulfilling career at NASCANS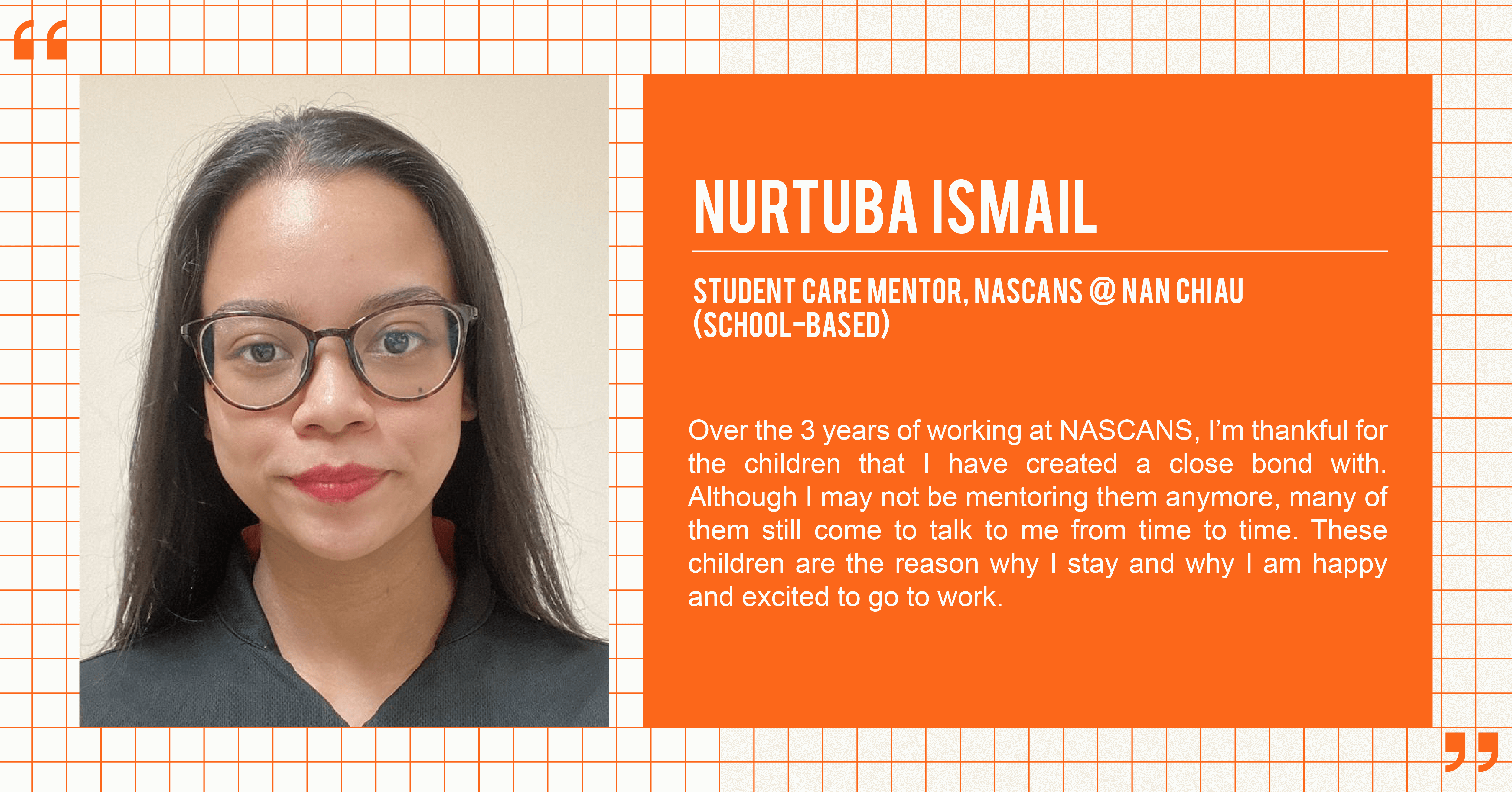 Everyone deserves to have a rewarding career and a fulfilling job which taps into their passion, and that brings them joy each day. "Your work is going to fill a large part of your life, and the only way to be truly satisfied is to do what you believe is great work. And the only way to do great work is to love what you do," Steve Jobs once said.
Over her 3 years of working at NASCANS, Nurtuba has found joy and purpose mentoring young children at our school-based student care. Hear what she says about working at NASCANS.
How I became a NASCANS mentor?
After my graduation in 2017, I started looking for jobs and stumbled upon a job fair where NASCANS was one of the companies. I applied as a mentor, went for interviews, and after some time, I received a call that I got the job.
At the start, everything was a challenging and new to me as it is my first job. Thankfully, I had help from my close friends and colleagues which helped me transit well.
What gets me excited about going to work every day?
Although the commute to work is a long and tiring one, I feel a duty to the students under my charge. The children I mentor come from different backgrounds and have different personalities and viewpoints. Through the years, I've learnt how to communicate and relate with them, so much so that I have created a close bond with them. Many of the children whom I've mentored still come to talk to me from time to time and these children are the reason why I stay and why I am happy and excited for work.
I'm also grateful for supportive parents who truly make my day when they thank me and compliment me for guiding their child.
Finally, I enjoy the training and personal development opportunities at NASCANS as it provides me a platform to upgrade my skills. Even if we aren't able to implement 100% of what we've learnt every day and there is no one way to manage a child, I was able to pick up useful learning points and a toolkit of strategies which I can use in future.
Hear from more NASCANS employees
Established in 2006, NASCANS is a leading student care brand in Singapore with over 20 locations in partner MOE schools and 5 community-based centres, providing students with "an Oasis between School and Home". NASCANS' award-winning programme nurtures children holistically by inculcating positive thinking habits, leadership skills and strength of character through structured and fun learning activities.