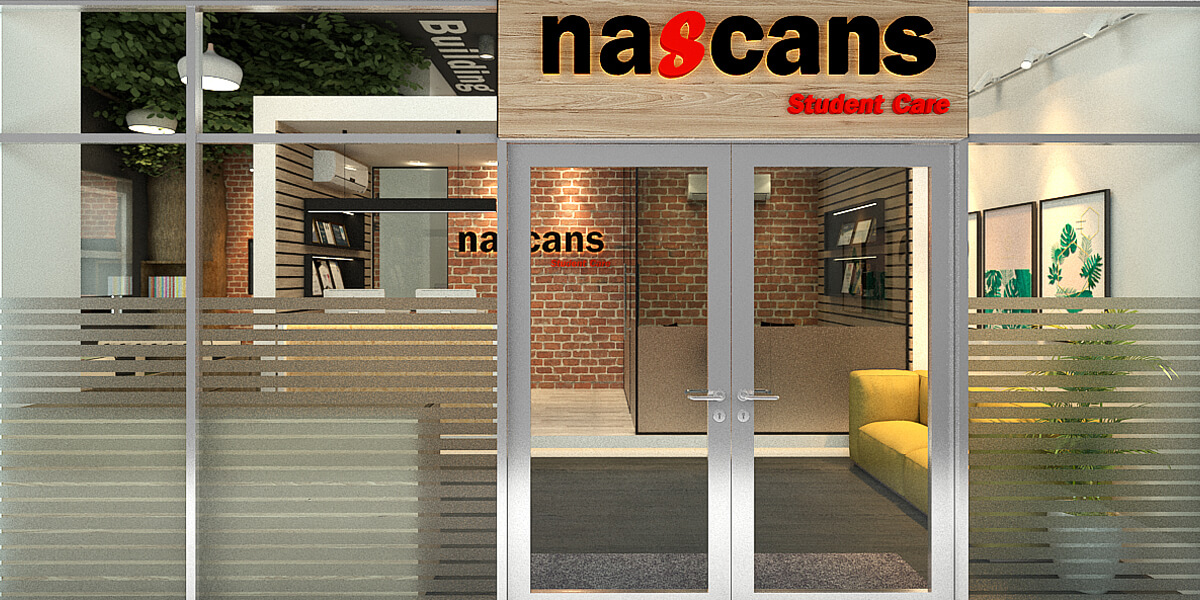 19 Aug

New NASCANS Centre @ Ubi

Spearhead your child's development at NASCANS @ Ubi!

NASCANS @ Ubi is conveniently located in the eastern part of Singapore, and a short walk away from MacPherson MRT (Downtown & Circle Line) & Ubi MRT (Downtown Line), you'll find our cosy Student Care Centre ready to care for your child's after-school care needs. At NASCANS, we provide students with healthy and nutritious meals, guide them through homework supervision, tutor them in English, Mathematics, Science and Chinese, and excite them with our fun enrichment programmes!
---
Promotion is based on 'First-come, first-served'.
Book a Centre Tour now and have a chat with our Centre Manager to find out more details!
---
New Centre Opening Promotions

🎁 Enjoy total savings worth over $600*
(Promotion items include school fee discounts, transportation rebates, 50% off registration fees & free set of uniform) *T&Cs apply.

Mondays – Fridays
(Excluding Weekends & Public Holiday)
10.00 am – 12.30 pm / 2.00 pm – 6.00 pm
Award-Winning Student Care

---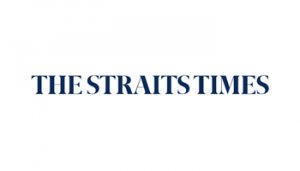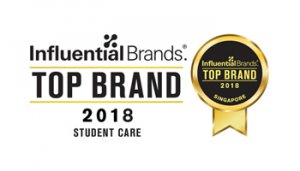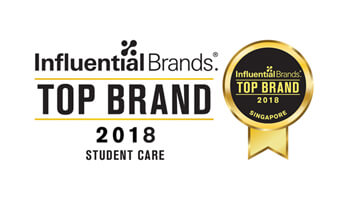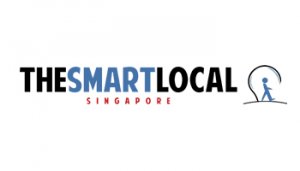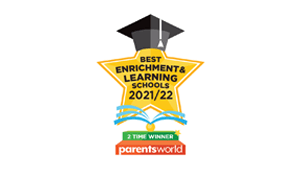 Elevate your child's after-school experience at NASCANS!

A well-rounded, student-centric approach

At NASCANS, students don't just complete their daily homework under the supervision of our mentors, they are also equipped with important study skills! Students gain a strong foundation in academic subjects in a fun and interactive manner while picking up time management strategies, organization skills, and independent learning; all of which are transferable lifelong skills that will prepare them for Primary school and beyond!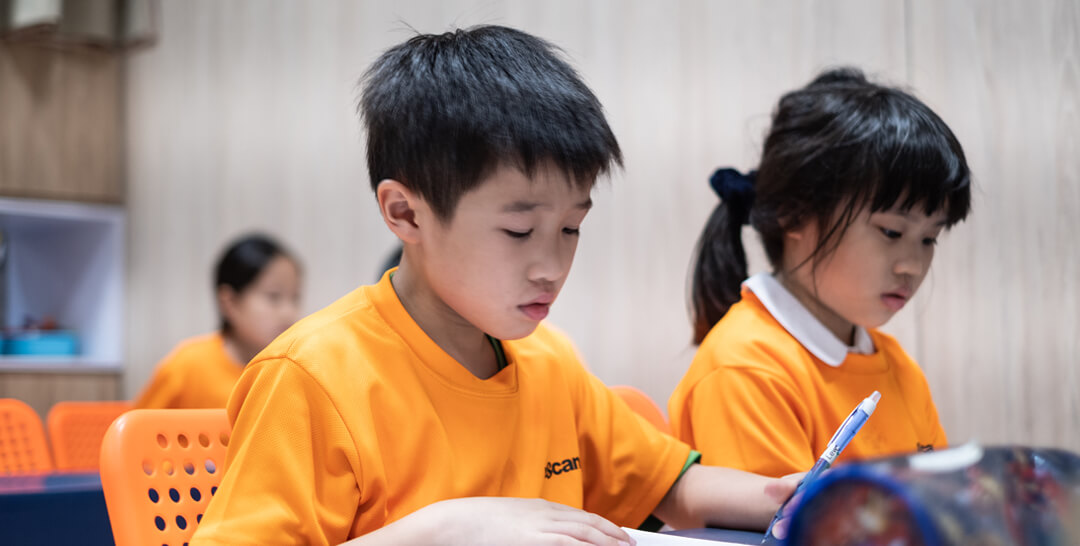 Experience differentiated learning through Multiple Intelligences

Students learn best when they are in their element! At NASCANS, we recognise that every child is unique and has different learning styles and pace. Some students learn very well in a linguistically-based environment (reading and writing), some are better taught through a mathematical-logic-based environment, while others benefit most from a kinaesthetic learning environment (learning through physical activities). Our Multiple Intelligences (MI) assessments help identify your child's strengths and inform mentors to tailor the small group tutorial lessons to their needs.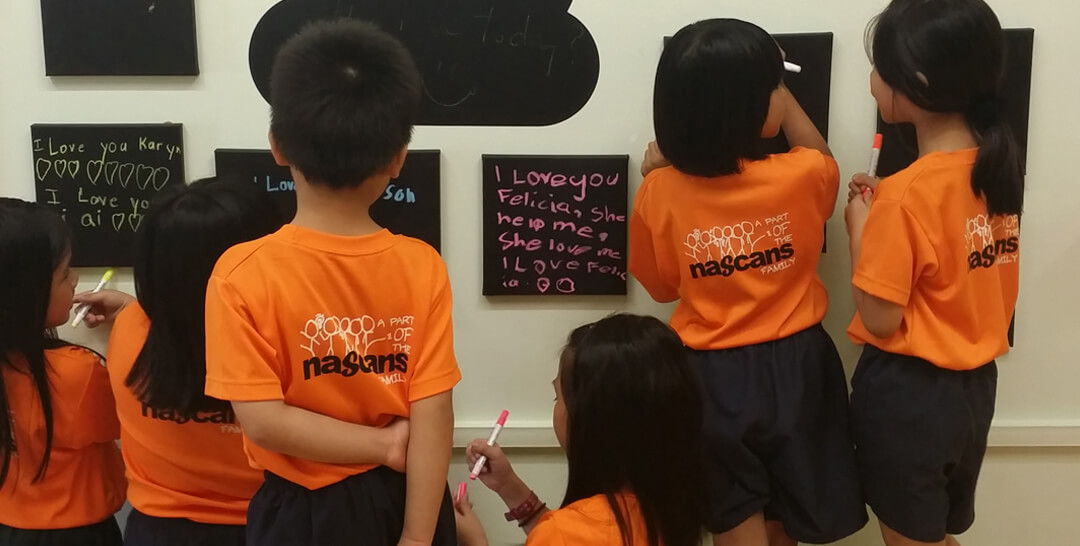 Dedicated mentors that empower learning

With over 200 hours of extensive training in all areas of work via our comprehensive OasisTM Teacher Growth Model, our student care mentors don't just teach, they care for the holistic well-being of your child. Be it supervising a homework assignment or unravelling a Mathematical concept, they are dedicated to empower your child's learning!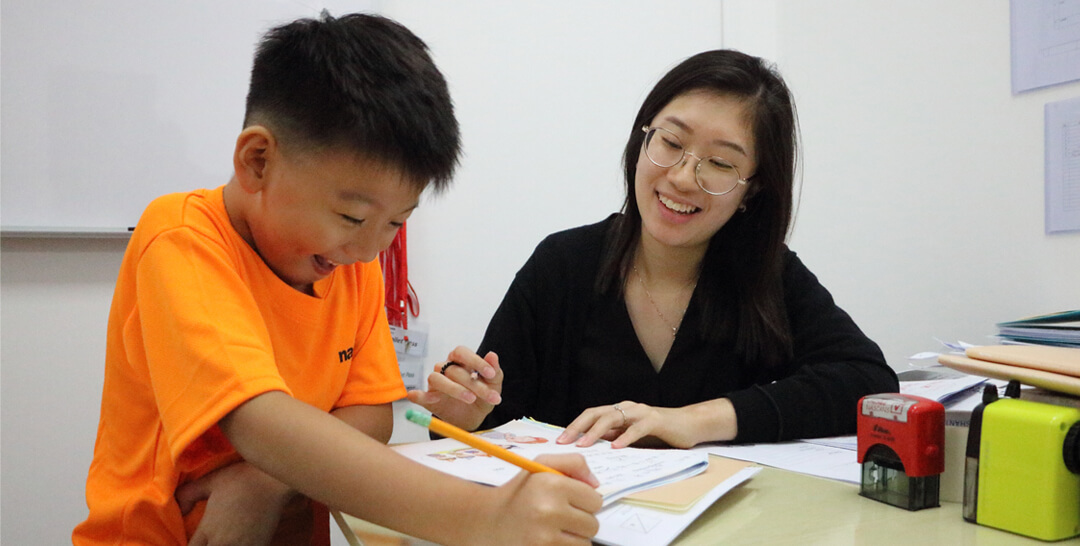 Flavours reminiscent of Home

A healthy body nourishes a healthy mind! Students can look forward to our healthy and nutritious meals and snacks available at our centre. The food menus are carefully planned to ensure that your child enjoys a diverse variety of healthy foods and flavours that reminds them of home!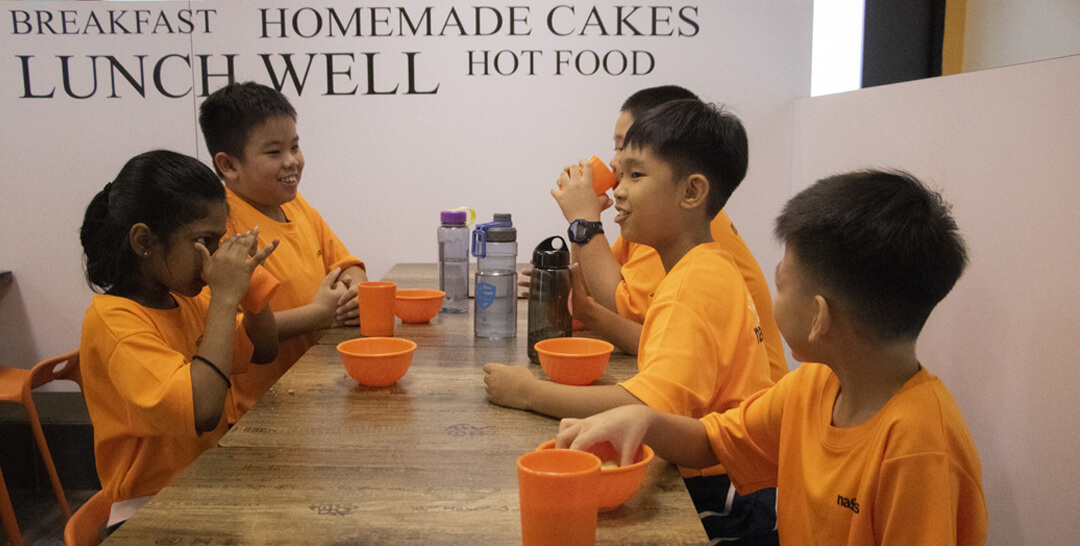 Explore our Conducive Learning Environments @ Ubi

Visit us & be impressed! 👍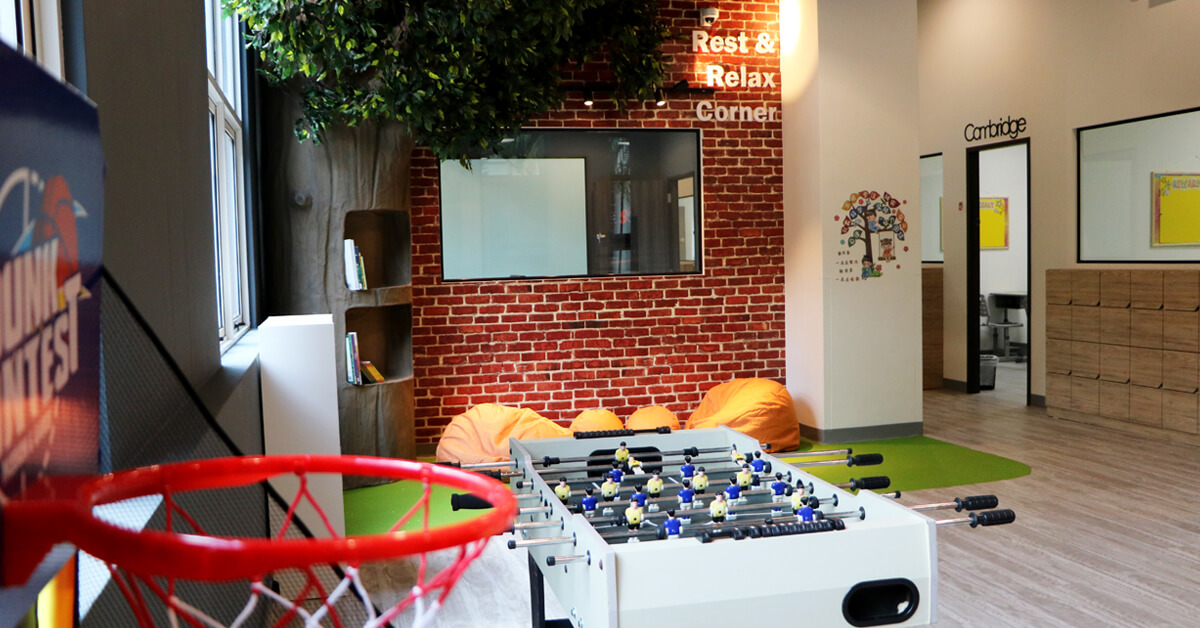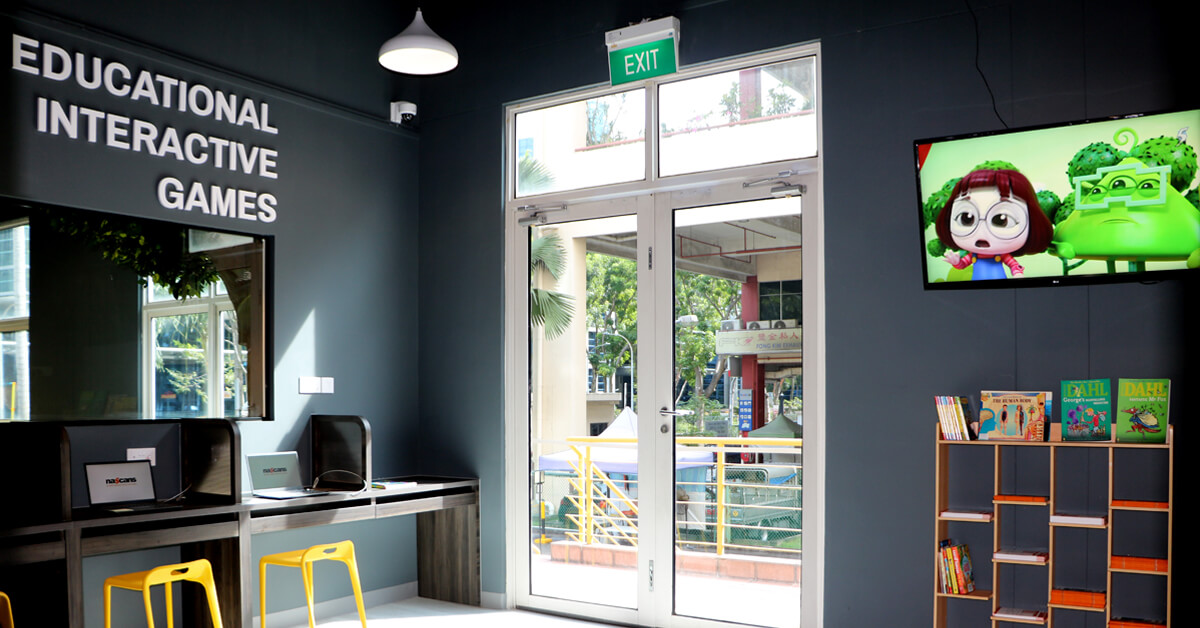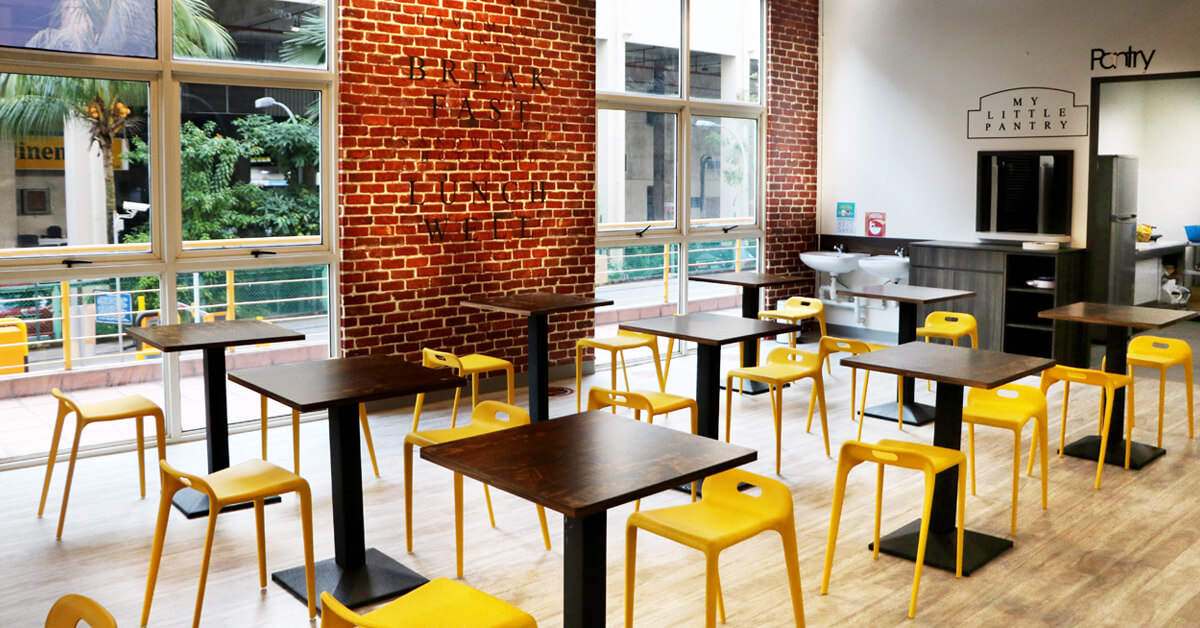 Your child's after-school care environment matters! After a long day in school, students can look forward to our beautifully-designed learning spaces and rest areas. With an abundance of facilities such as a mini-library filled with age-appropriate books and magazines, computer stations, and a game corner decked out with table football, basketball, dart board, and numerous board games, there will be plenty to do after-school hours at NASCANS student care!
Future-proof Your child & More…

Equip your child with Intelligent Thinking Habits!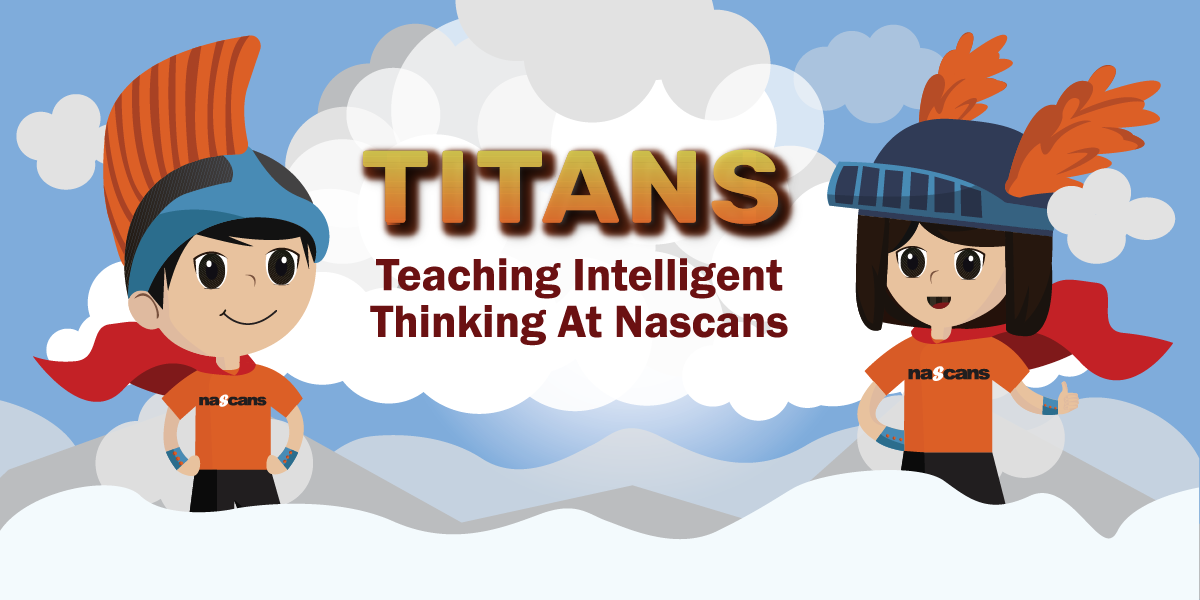 In today's world, it is important for your child to gain the necessary techniques and skills in grasping new topics while retaining and refining past knowledge. Equip your child with the means to think flexibly and draw upon a range of problem-solving strategies to achieve their goals!
Our new programme, TITANS (Teaching Intelligent Thinking at NASCANS) seeks to inculcate a proven set of intelligent habits in our students based on the Habits of MindTM, an intelligent thinking framework developed by Dr Arthur Costa, Emeritus Professor of Education at California State University.
Nurturing Independence & Social Skills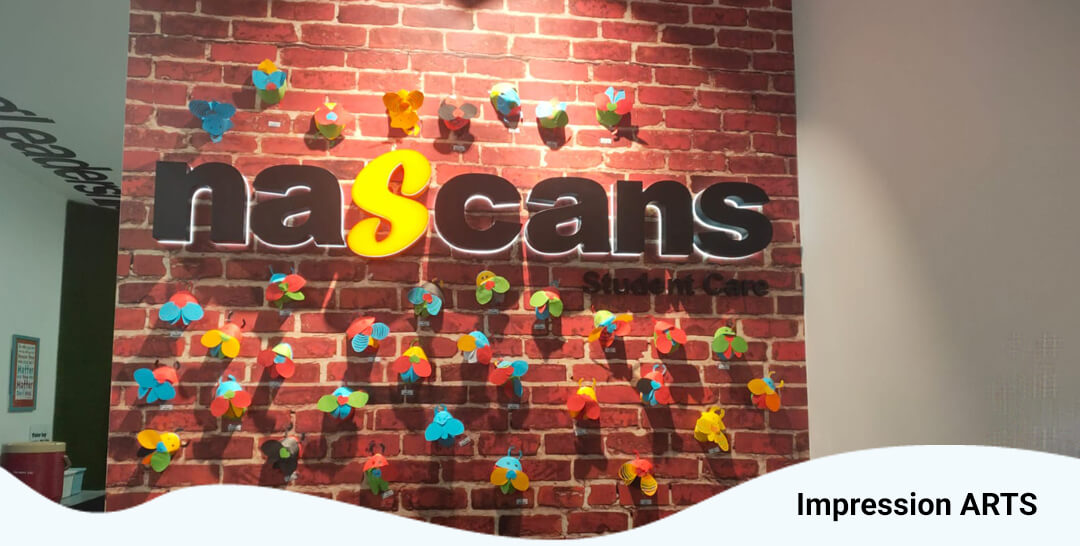 NASCANS's Impression ARTSTM is a modular creative art expression progamme that allows the student to work on his or her own masterpieces individually and towards the end, every individual masterpiece will be collated and put together creatively with the help of the mentors to form a grander community art mural on the wall.
The final artwork speaks of a collective effort to beautify our space and community and reiterates the message that each and every student can contribute to make the community even better and more beautiful.
⭐️ Hear What Our Happy Parents Say ⭐️

The teachers guide children to behave responsibly, which will help the children to mature gracefully.

The mentors and centre manager are very responsive and attentive to my child, in terms of academics, social & mental well-being.

We love that NASCANS @ Ubi educators update us daily on our son's schoolwork and behavioral progress, and even takes the initiative to provide additional assistance in areas requiring attention.

We were introduced to Ubi centre by a friend, and found the centre to be very well-equipped with complete study facilities, and a comfortable interior which made our daughter felt welcome every day after school. We found the centre manager to be very knowledgeable and experienced, always sharing valuable advice and suggestions to ensure the positive developmental growth of the children.

"NASCANS @ UBI is well-equipped and provides a good learning environment. The centre manager and mentors go the extra mile to help Naazhim with his transition as he started Primary 1. They are very patient with him and take great care in guiding him in terms of school work and personal responsibility. They also keep us well-informed of matters that require our attention. Naazhim has been enjoying his time at NASCANS @ UBI and we are happy with the progress that he has made at NASCANS @ UBI."
Are you a Primary 1 parent anxious about placing your child in a new environment or parents who are going to enrol your child into a new Student Care? Fret not! Our experienced and dedicated teachers will closely guide new students throughout the lesson, so that your child can adapt quickly and learn well in our conducive environment. Give your child the best start with our fun and enriching programmes that nurture a love for learning!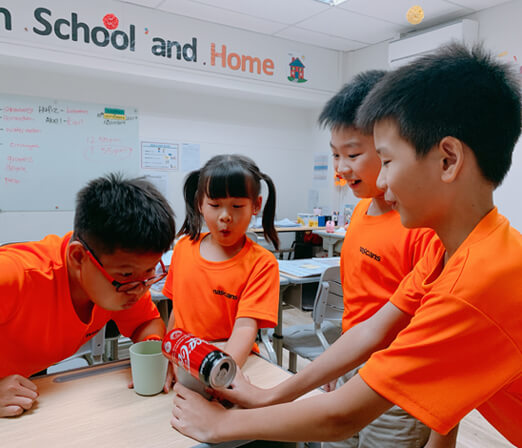 We help your child adapt to a new environment

---
At NASCANS, our teachers will pay extra attention to new students to help them cope with the new routines. NASCANS teachers continually strive to foster a positive learning environment that strengthens the teacher-child relationship and rapport at the centre.
Ready For Examinations, Ready For Life!

---
Our qualified teachers are truly committed to guide every child through the completion of their schoolwork and to provide supplementary assessments in English, Chinese, Mathematics, and Science for them to practise when the need arises.
Our Students learn how to acquire and retain knowledge effectively through bespoke lessons developed by our experienced in-house curriculum team. In addition, our centre implements a structured timetable to instil self-discipline, responsibility and task ownership in students. All these help students develop strong and positive habits that prepare them for the future.

Strong Track Record
With over 15 years of experience with student care services and combined expertise of our parent company Global Eduhub, we were specially selected by the Ministry of Education to be in over 20 primary schools.

Quality Student Care
Our curriculum uses a holistic approach that includes Homework Coaching, Character-Building, Social & Emotional Development alongside Enrichment & Tutorial sessions.

Safe & Homely Environment
A safe, fun and conducive environment for your child to learn and grow with caring teachers, vibrant classrooms, warm showers and nutritious meals.

High Parent Satisfaction
Our routine parent surveys indicate over 95% of parents are happy with our NASCANS' quality curriculum, experienced educators, robust operations and comprehensive programmes.

Stunning Environments
We offer cool spaces at our community-based centres such as UN:WIND, RE:FUEL and WIRED, which allow your child to eat healthily and unwind after completing their assignments and tutorial sessions.

Quality Educators
At our Community-based centres, small group tutorial sessions are helmed by former MOE educators. Our mentors also ensure children complete their daily assignments by the end of the day.

Bus Transportation
Transportation for children from neighbouring schools to our community-based centres can be arranged with our very own school bus vendors.