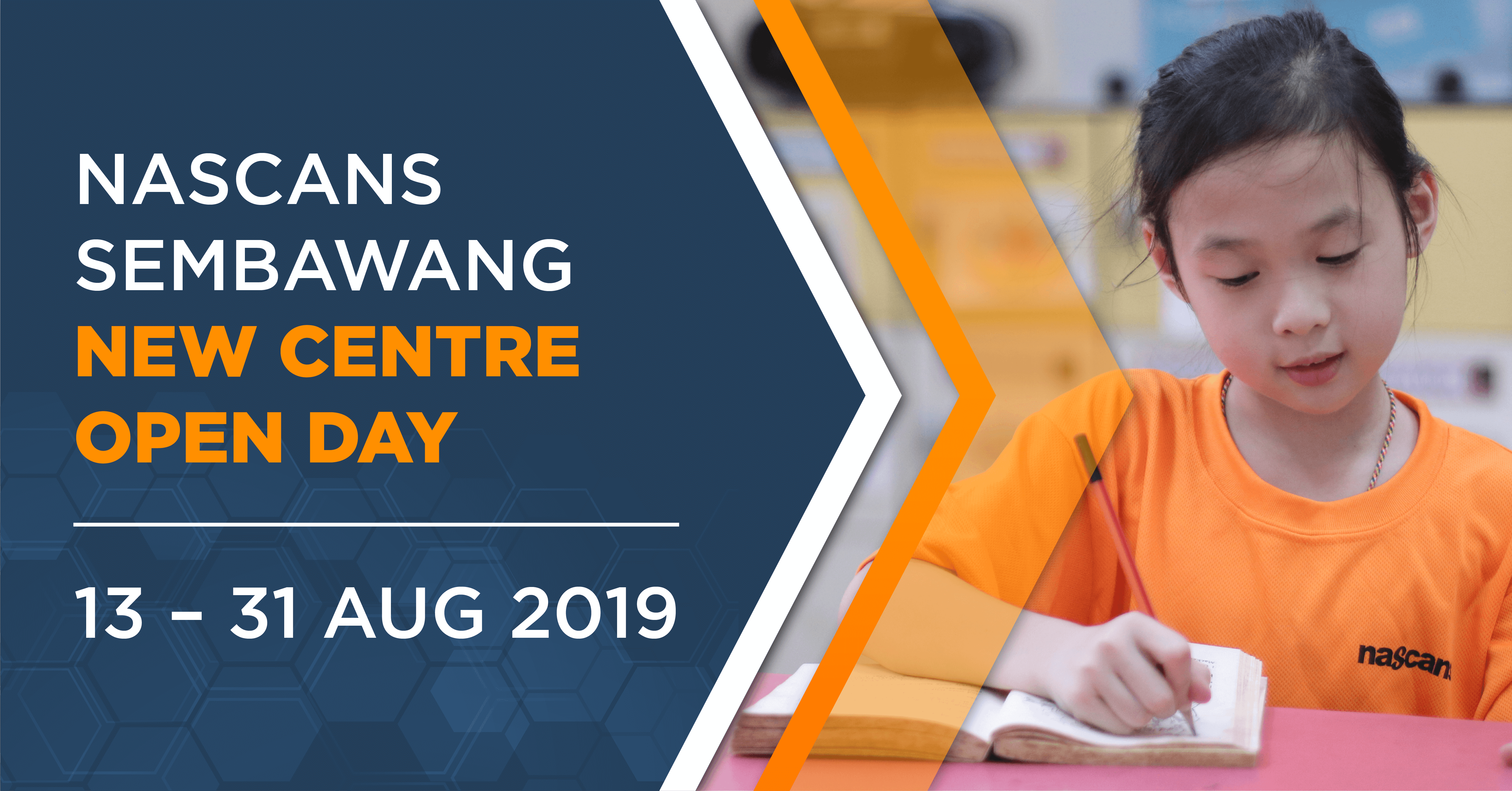 24 Jul

Nascans Sembawang Open Day (开放日)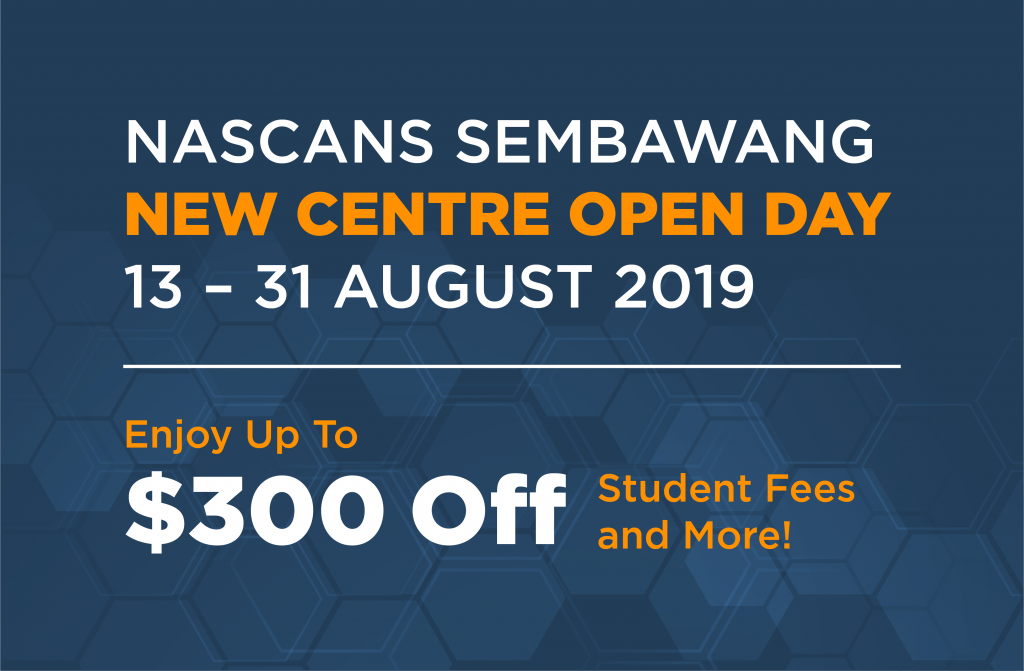 Nascans Sembawang Open Day

---
Hey Parents! We have just opened a brand new centre in the heartland of Sembawang to provide the local community with award-winning student care services.
Nestled within the residential area and just a short stroll away from Sembawang Primary School, Nascans Sembawang would certainly be a favourite and convenient location for after-school activity needs.
Our specially curated learning and enrichment programmes coupled with fun excursions provides students with a healthy balance of academic and curricular activities, all these under the tutelage of qualified MOE educators.
Visit us at our fifth and newest centre in Sembawang during our "New Centre Open Day" from the 13 – 31 August 2019 to learn more about how Nascans is the perfect oasis between school and home! Admission For Next Year Intake is Opened.
Nascans三巴旺开放日

---
Nascans品牌运营着优质的课后学生托管中心,此外好消息是Nascans在三巴旺设立了另一个中心。以精心研发的课程和课余活动为小学生们提供全面的课后指导和学习体验。
我们的教师团队拥有教育部的资质。您的孩子可以在Nascans的中心内,在一系列结构化和充满趣味的课外活动中,完成学校布置的作业。
Nascans独特的课程将"心灵习惯"和"思维导图"技术融入教学的训练,让学生们拥有领导能力的培养和个人品格的锻炼。
三巴旺本托管中心开放日为8月13日至31日,欢迎您来到到我们的托管中心参观和体验。明年入学注册已开放。
Waiver of Registration Fee (免注册费用)
1 Free set of uniform
(免费校服一套)
Free Multiple Intelligence Profiling
(免费多元智能分析)
$300 off school fees($300托管费折扣)*
Note: Promotion is applicable at Sembawang centre only. *T&Cs apply.
(优惠仅限于位于三巴旺的中心)
2 Gambas Crescent, Nordcom II, #01-28/38, Singapore 757044
Date: 13 – 31 August 8月13日至31日
Timeslots: 10.00 am – 12.30 pm / 2.00 pm – 7.00 pm
Locations: Sembawang
(三巴旺)
Date: 17/24/31 August (8月17/24/31日)
Timeslots: 10.00 am – 1.00 pm
Locations: Sembawang(三巴旺)

Strong Track Record
With over 12 years of solid experience, Nascans has been specially selected by the Ministry of Education to provide student care services in 20 primary schools across Singapore.

Award-winning Programme
Our curriculum promotes lifelong learning, develops critical and creative thinking skills, fosters positive character building and instils a deep sense of responsibility and care in the students' hearts.

Safe & Homely Environment
A safe, fun and conducive environment for your child to learn and grow with caring teachers, vibrant classrooms, complete amenities and daily in-house prepared healthy meals.

High Parent Satisfaction
Our routine parent surveys indicate that over 95% of parents are happy and satisfied with the programmes, services and facilities at Nascans.

Stunning Environments
We offer cool spaces at our community-based centres such as UN:WIND, RE:FUEL and WIRED, which allows your child to eat healthy and play well after completing their assignments and tutorial sessions.

Quality Educators
Experience and qualified MOE educators helm subject tutorial sessions at our Community-based centres and ensure children complete their daily assignments in a structured manner.

Bus Transportation
Transportation for children from school to our centre can be arranged with our very own school bus vendors.
T&Cs:
1: The promotion is for new enrolment only.
2: To secure the Open Day promotions benefits, the parent needs to enrol the child, pay 1-month student care fee deposit and the child needs to start the programme latest by 31 October.
3: If the child start class after 31 October, student care fee savings is $50 for 3 months only, total $150 instead of $300