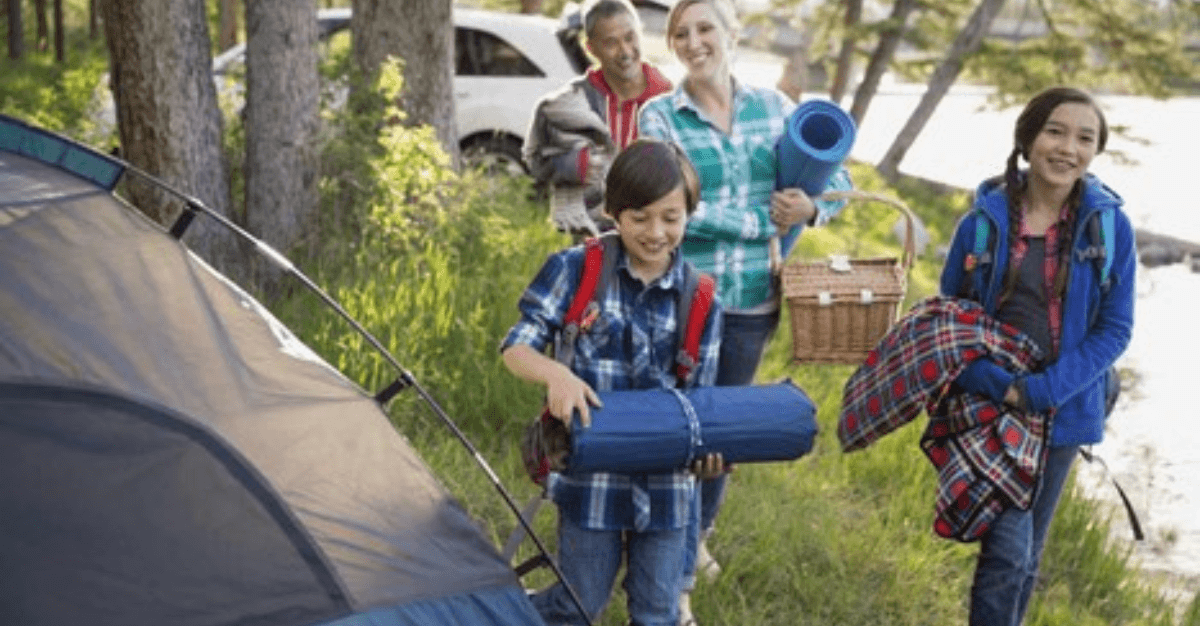 09 Nov

Year-End Adventures: 10 Activities for Family Time

As the year draws to a close, there's no better way to celebrate and strengthen the bonds with your loved ones than by embarking on exciting family adventures. Whether you're looking to reconnect, create unforgettable memories, or have fun together, there are countless activities to choose from. Here are ten fantastic year-end adventures for family time that will help you close out the year with fun!

Camping provides an opportunity for families to spend quality time together away from the distractions of everyday life. It allows parents and children to bond, engage in activities, and create lasting memories. It allows kids to connect with nature and appreciate the beauty of the natural world. They can explore the outdoors, observe wildlife, and gain a greater understanding of the environment.
2. Explore the Adventure Cove Waterpark
If your family seeks excitement and thrills, Adventure Cove Waterpark on Sentosa Island offers an array of water-based activities. From water slides to snorkeling with marine life, this waterpark promises a day full of splashing fun.
Take advantage of the fresh air by going on a family hike in a local park or nature reserve. Enjoy the beauty of the changing seasons and breathe in the tranquillity of the outdoors. Remember to bring a picnic and savour a meal amidst the natural beauty.
Get creative by making your year-end decorations. Craft ornaments, wreaths, and other holiday decor items together. It's a wonderful opportunity to bond, unleash your artistic side, and make your home feel even more festive and unique.
Transform your living room into a cosy movie theatre by hosting a family movie night. Let each family member pick their favourite films, make some popcorn, and snuggle up for a marathon of heartwarming or action-packed movies. It's a simple yet delightful way to spend quality time together.
Nothing beats the classics. Gather around the table for a night of board games and card games. From Monopoly to Scrabble to Uno, these games provide endless entertainment and friendly competition for the whole family.
Take the whole family to the closest beach in the area. Build sandcastles, go swimming, and engage in beach games. Spending time at the beach with your family is a lot of fun. You create a pleasant bond with them. Another great suggestion is to start a shell collection; you never know, it can turn into a pastime.
Discover the world's wonders with your family at a local museum or zoo. In Singapore, visit the ArtScience Museum or National Museum for culture and history. Or check out the Singapore Zoo, Night Safari, and River Safari for a unique animal experience.
The holiday season is a time for giving back. Find a local charity or community organization and volunteer as a family. It's a heartwarming experience that teaches valuable lessons about compassion and the importance of helping others.
Embrace your inner pastry chef by having a baking extravaganza. Choose your favourite recipes and bake holiday treats together. From cookies and cakes to gingerbread houses, the sweet aromas and delicious results will leave everyone smiling.
Spending quality time with your family during the year-end holidays doesn't have to be complicated or expensive. These ten activities offer a range of options for family bonding, from outdoor adventures to creative indoor projects. 
Regardless of your choice, what matters most is the opportunity to create cherished memories together. So, pick one or more of these activities and make this year's year-end adventure truly special for your family.