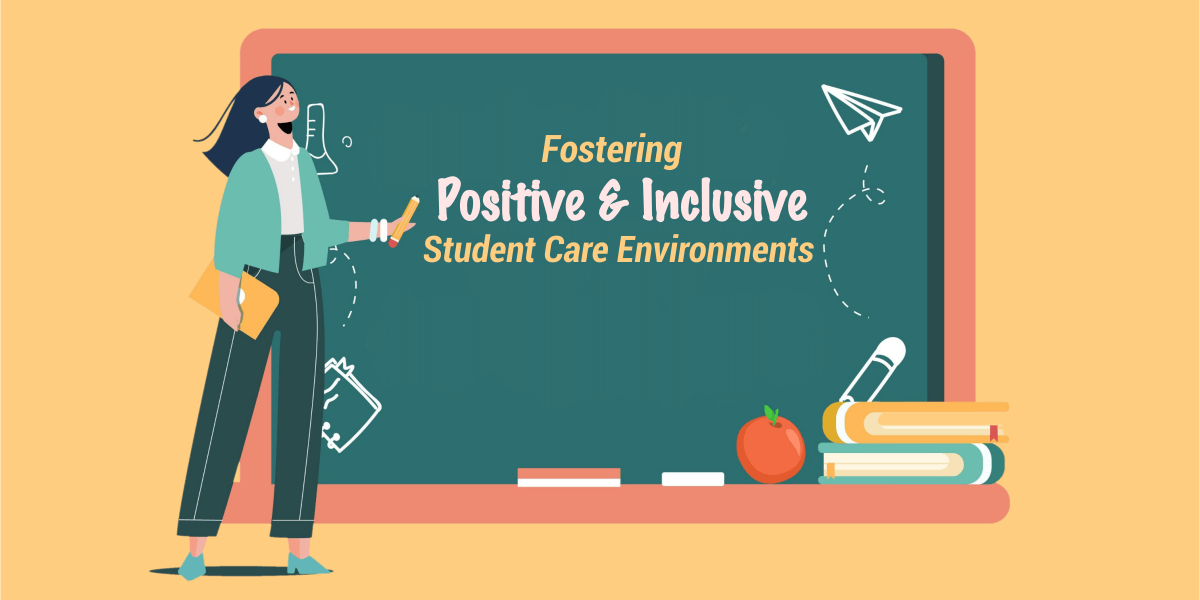 09 Mar

Fostering Positive and Inclusive Student Care Environments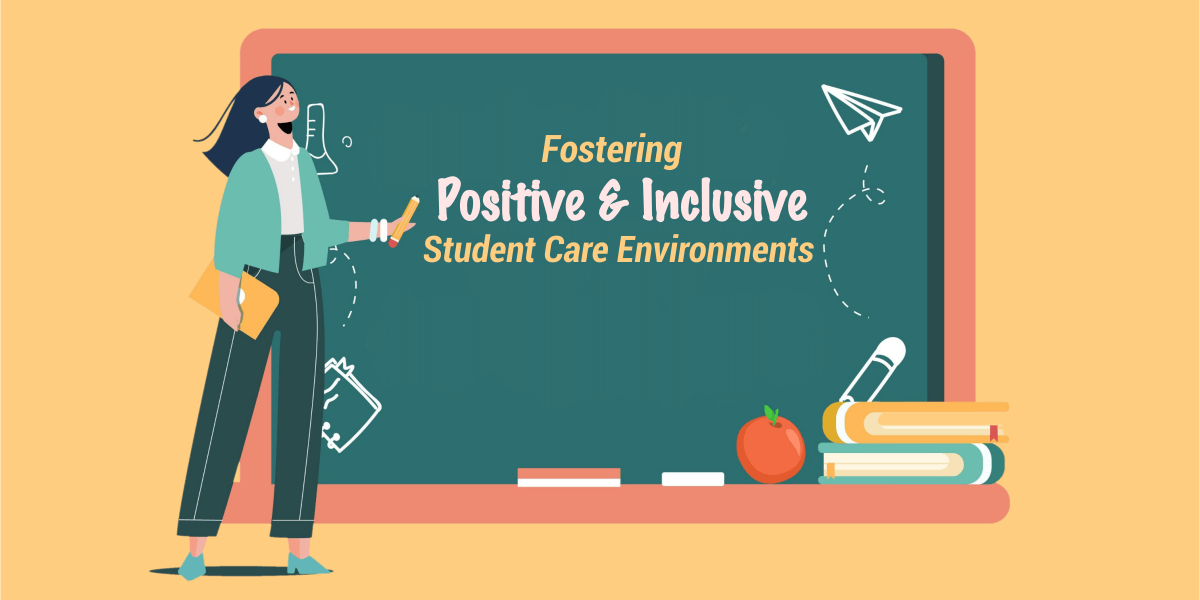 In the late afternoon, NASCANS students arrive at our student care centres after school. Many of them arrived with hungry stomachs and are eager to have our nutritious in-house meals while one student, J, screamed to stay at the reception area and refused to have lunch.
Our trained mentor, equipped with the knowledge and know-hows to manage atypical behaviour, sat J down at a cosy area within the student care and gave him some time to calm down. The mentor then approached him 5 minutes later to have a chat with him and reminded him to use some of the strategies they have previously discussed whenever he encounters an episode where he struggles to control his emotions.
After she spoke to him, she then asked him if he is ready to join the rest of his friends, to have his meal. J then joined his friends at the lunch table and talked about their day at school in the morning. Our mentor then praised J for finishing up all his food. This was needed to reinforce positive behaviours and helped remind J how he should behave.
Emotional meltdowns and tantrums are among the greatest challenges of parenting and even though Primary school students have long past their "terrible-twos", they may still exhibit atypical behaviours when they find it difficult to communicate their thoughts and feelings. Especially for our new Primary 1 students who are still transiting and adapting to their new environments, they may turn to screaming, throwing tantrums, and refusing to do something when they are unable to regulate their emotions. Since students spend a huge part of their day at our after school care centres, NASCANS mentors play crucial roles as they work alongside parents in managing atypical behaviours.
Training NASCANS mentors to manage atypical behaviours in children
To support mentors in managing students with mild social and behavioural needs, NASCANS' 4-part mentor training series on managing behaviours in students equips them with the knowledge and skills to understand the reasons for atypical behaviour, provides them with strategies to cope with behaviour in the student care, as well as teaches them how to closely monitor their students' progress.
One of our NASCANS mentors reflected, "the trainings help me to stand in the shoes of the students, thinking from the way they do, to better understand what the child aims to get from the situation."
The 4-part mentor training series started in February 2021 as part of the OasisTM teacher growth model, a revamped professional development framework to raise the competencies of NASCANS mentors. It is conducted by Ms. Tracy Yang, our in-house behaviour expert, who is also Singapore's first Qualified Behaviour Analyst (QBA) and a Board Certified Behaviour Analyst (BCBA).
Behaviour analysts like Ms Yang, specialise in creating, implementing, evaluating and supervising a plethora of programmes and interventions to increase positive behaviours in students. In her role at NASCANS, she supports mentors through imparting the knowledge and know-hows to manage atypical behaviour. She also observes the mentors as they conduct homework supervision to help the latter identify better ways to foster more positive and inclusive environments for all students.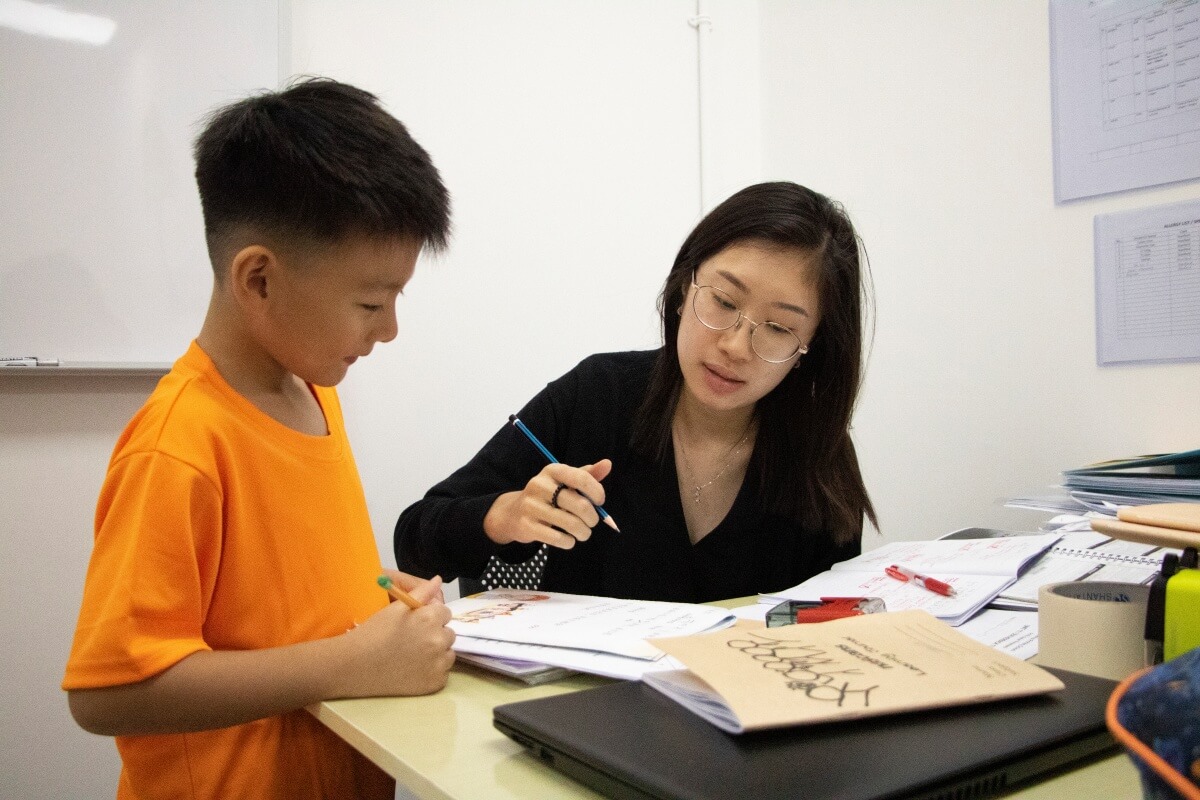 Observations in NASCANS School-based and Community-based centres
Observations are important as sometimes, when mentors are caught in the situation, it is hard for them to realise what they did that might have led to an outburst or a meltdown from a student and to figure out how they could have responded or prevented the behaviours then. As a third-party observer, Ms Yang will then be able to utilise her expertise as a behaviour analyst to pick up more details on what is happening in the classroom and then come together with the mentors to discuss more effective ways to improve their approach of manging the student's behaviour.
Our NASCANS mentor says "the observations are particularly helpful as I now know how to react whenever my student has an outburst. By using positive affirmation, it helps the child to calm down and prevents the situation from escalating."
Also, she sees the observation of mentors as a way to help them accurately apply the techniques and strategies taught. NASCANS mentors have been trained to collect specific and objective data on behaviours that occur to understand the reasons behind the behaviours, leading to a more targeted approach to help mentors manage and address these behaviours.
How will mentors foster positive and inclusive environments?
Many adults are simply at a loss whenever a student has a temper tantrum or an emotional meltdown such that we perceive that the child was simply having one of those "difficult" days.
Ms Yang believes that what we adults see as atypical behaviour in students, be it throwing tantrums, screaming, or walking around when a class is ongoing, is actually an act by the child because they are unable to communicate their feelings and thoughts to their caregivers."
When NASCANS mentors are equipped with the relevant skills, knowledge and know-hows, they will better understand why Primary school students react the way they do and it would then help to allay the concerns and stress our mentors may have when faced with a child that exhibits atypical behaviour. Instead of viewing the student as a "difficult" child, mentors can be more attuned to their ways of conveying their thoughts and feelings, and teach them more effective ways to communicate. This fosters a more positive learning environment that strengthens the teacher-child relationship and rapport in the long run.
In turn, students with mild developmental or special needs will then have increased opportunities to learn in the company of their peers and our trained mentors can help to create an inclusive environment to help all students embrace differences and view each other as unique individuals. When students are able to communicate with their peers, teachers, parents and caregivers, meltdowns will occur less frequently.
How can parents help in managing atypical behaviours in children?
At NASCANS, we believe in working in partnership with parents to develop students holistically. Very often, we would involve the child's parents and check-in to see if the child is also exhibiting similar behaviour at home. When we partner parents to implement similar strategies at home and at the student care, it would definitely be more effective and helpful to the child.
All in all, temper tantrums and emotional outbursts are what a child goes through when he or she are unable to regulate their behaviours due to the inability to communicate. By equipping our mentors with the ability to manage atypical behaviours, they can better comprehend the needs of students and help them find ways to express themselves and communicate better. In turn, this fosters a more positive and inclusive environment for all students.
Established in 2006, NASCANS is a leading student care brand in Singapore with over 20 locations in partner MOE schools and 5 community-based centres, providing students with "an Oasis between School and Home". NASCANS' award-winning programme nurtures children holistically by inculcating positive thinking habits, leadership skills and strength of character through structured and fun learning activities.