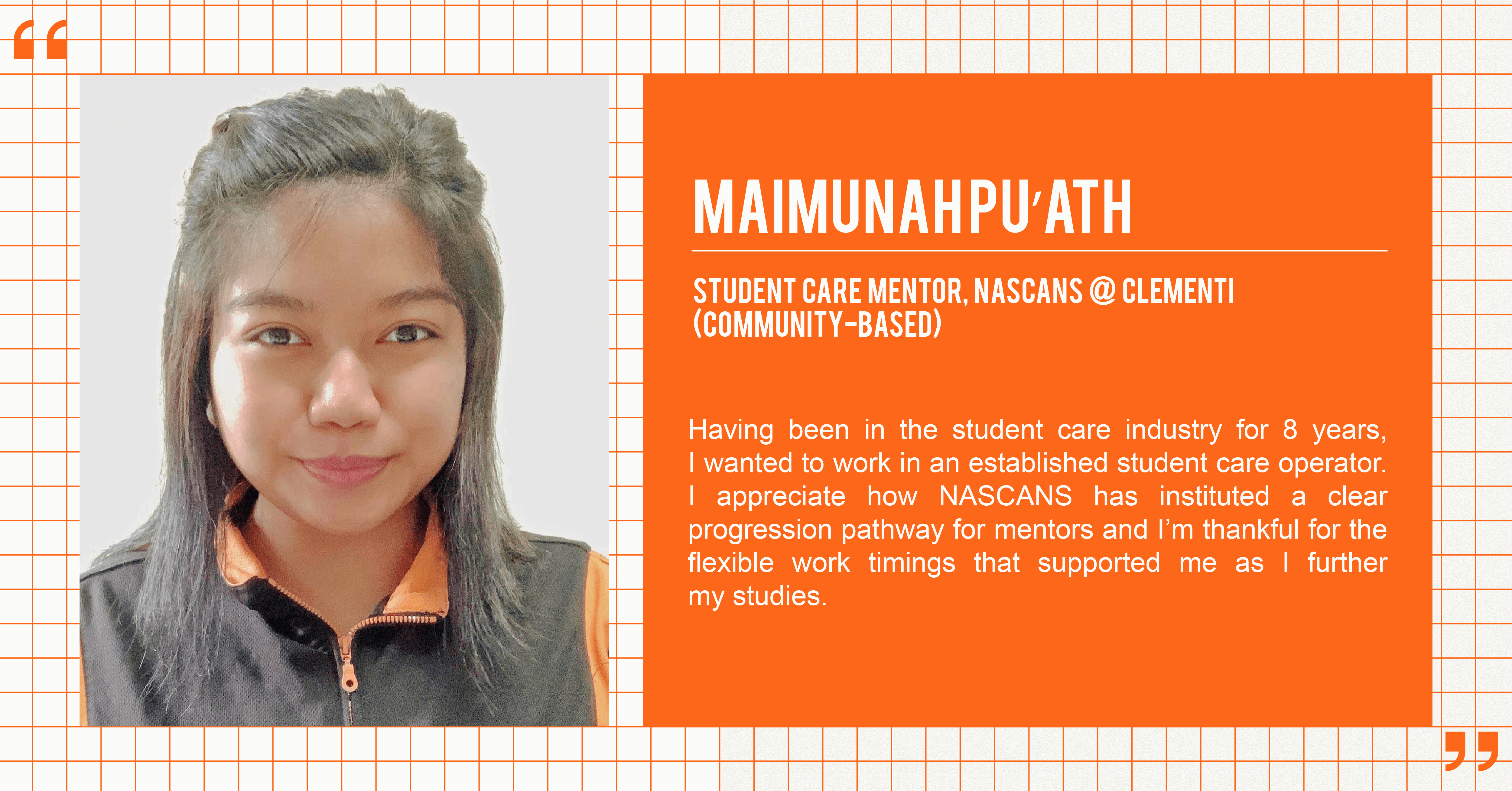 14 Jul

Why I chose to work at NASCANS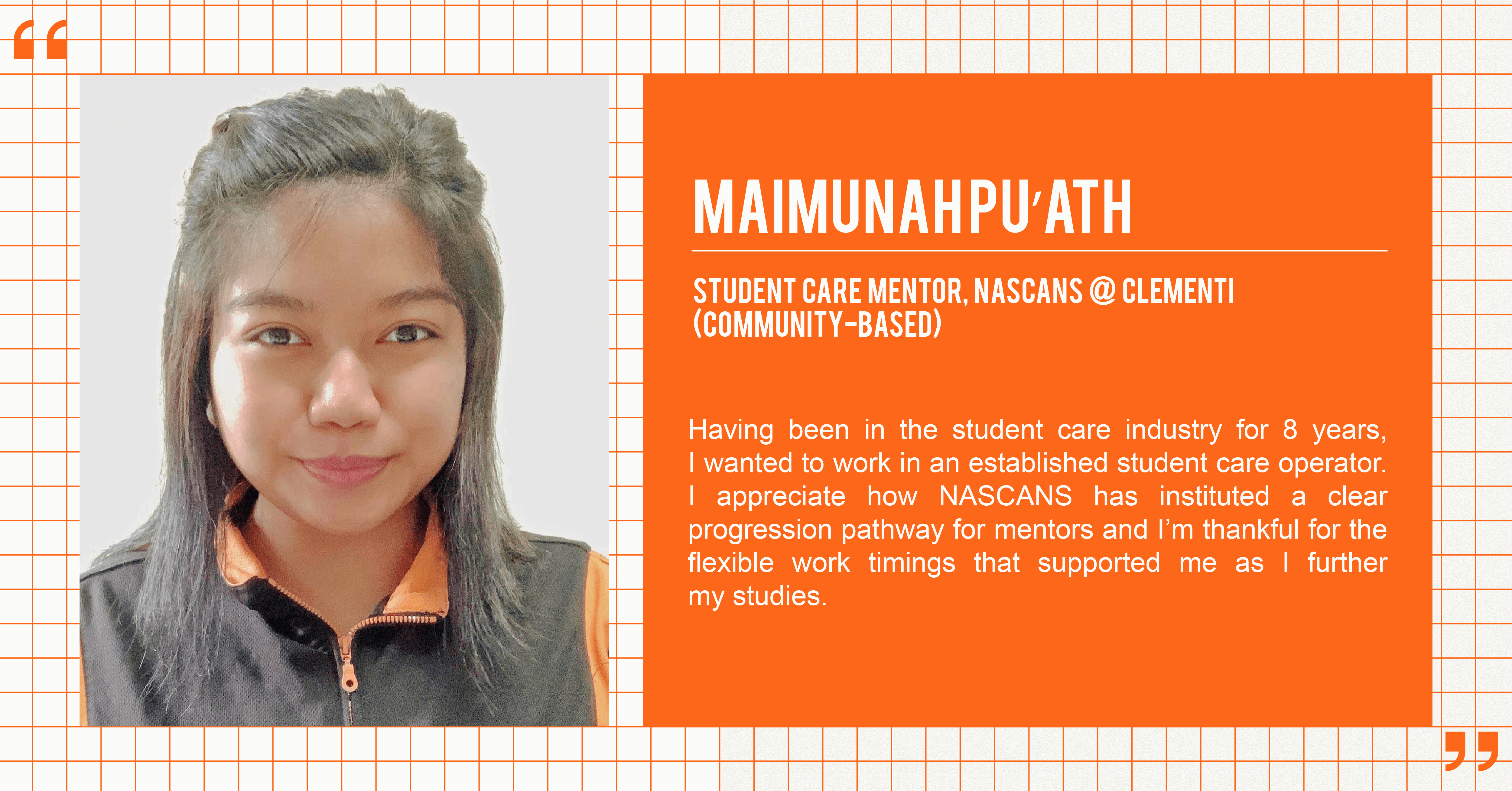 Are you an experienced student care teacher or love interacting with Primary school children? Maimunah has been in the student care industry for 8 years and it has always been her passion to work with young children. As a mother, she knows too well how impactful a student care teacher can be on the lives of young children, especially since children spend more time at the student care centre than at home. Hear what she says about why she chose to work at NASCANS.
Building a career, having a structured career progression pathway
It has always been my wish to work in an established student care operator. Before joining NASCANS, I've heard many great things about the brand, especially in terms of career progression. I appreciate how NASCANS has instituted a clear progression pathway for mentors and I'm thankful for the flexible work timings that supported me as I further my studies.
A positive working environment
It has always been a great joy for me to work with children and I am most proud of the smiles I put on the faces of my students. There is nothing more rewarding than knowing that at the end of the day, I have made a difference in the lives of children.
"I'm thankful for co-workers who genuinely care about my well-being, both personally and professionally. They make me feel like we are one big family and not just colleagues!"
The working environment at NASCANS is positive and I feel comfortable and confident in the people I work with on a daily basis. My colleagues are such a wonderful and diverse group of like-minded individuals who are dependable, supportive and my constant motivation.
Supportive supervisors
I appreciate how my manager has an open-door policy where she takes time to listen to the concerns of the staff. She never fails to guide me and encourages me to expose myself to learning new things to further challenge and improve myself.
Hear from more NASCANS employees
Established in 2006, NASCANS is a leading student care brand in Singapore with over 20 locations in partner MOE schools and 5 community-based centres, providing students with "an Oasis between School and Home". NASCANS' award-winning programme nurtures children holistically by inculcating positive thinking habits, leadership skills and strength of character through structured and fun learning activities.