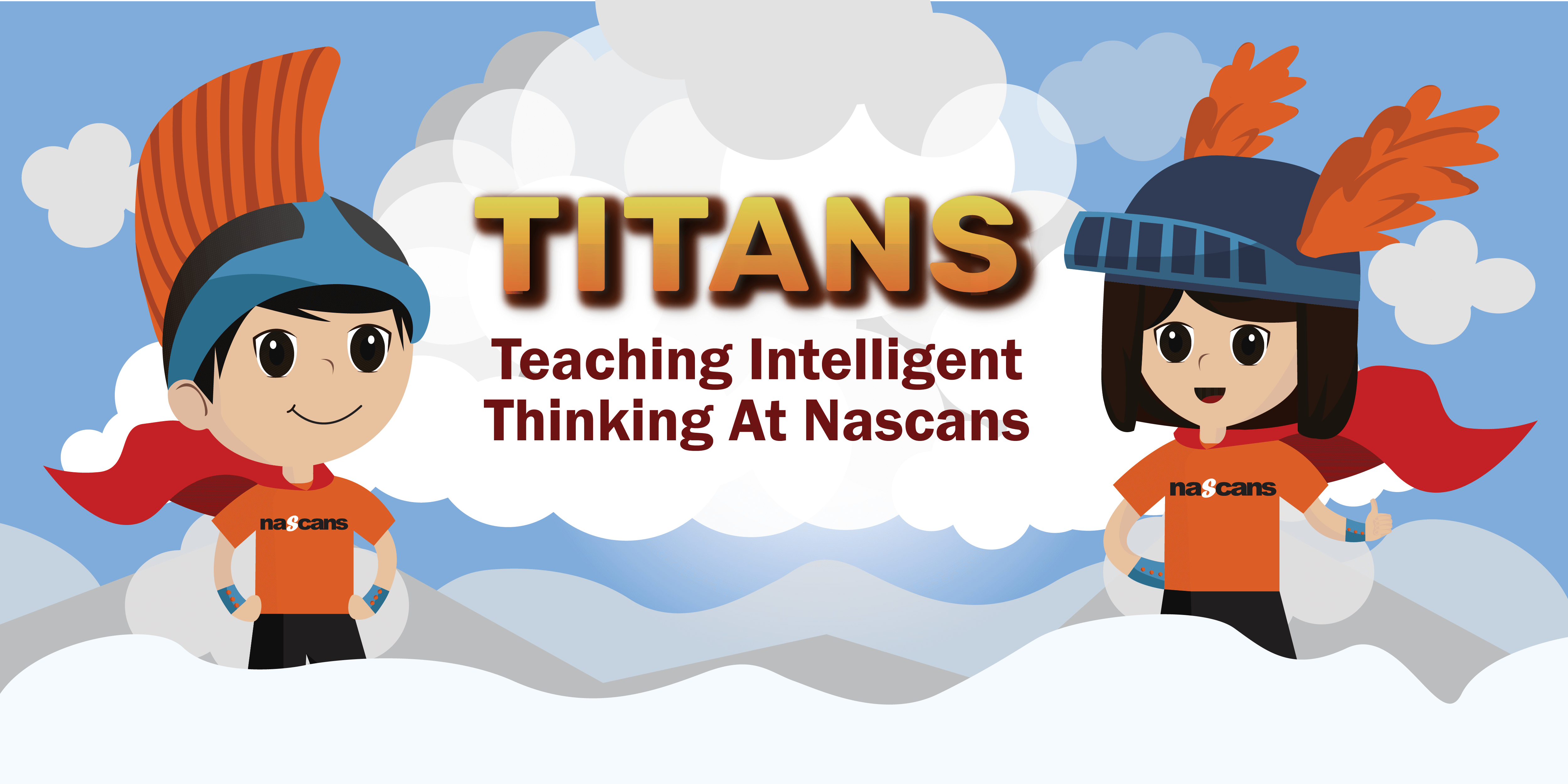 30 Jul

TITANS: Teaching Intelligent Thinking at NASCANS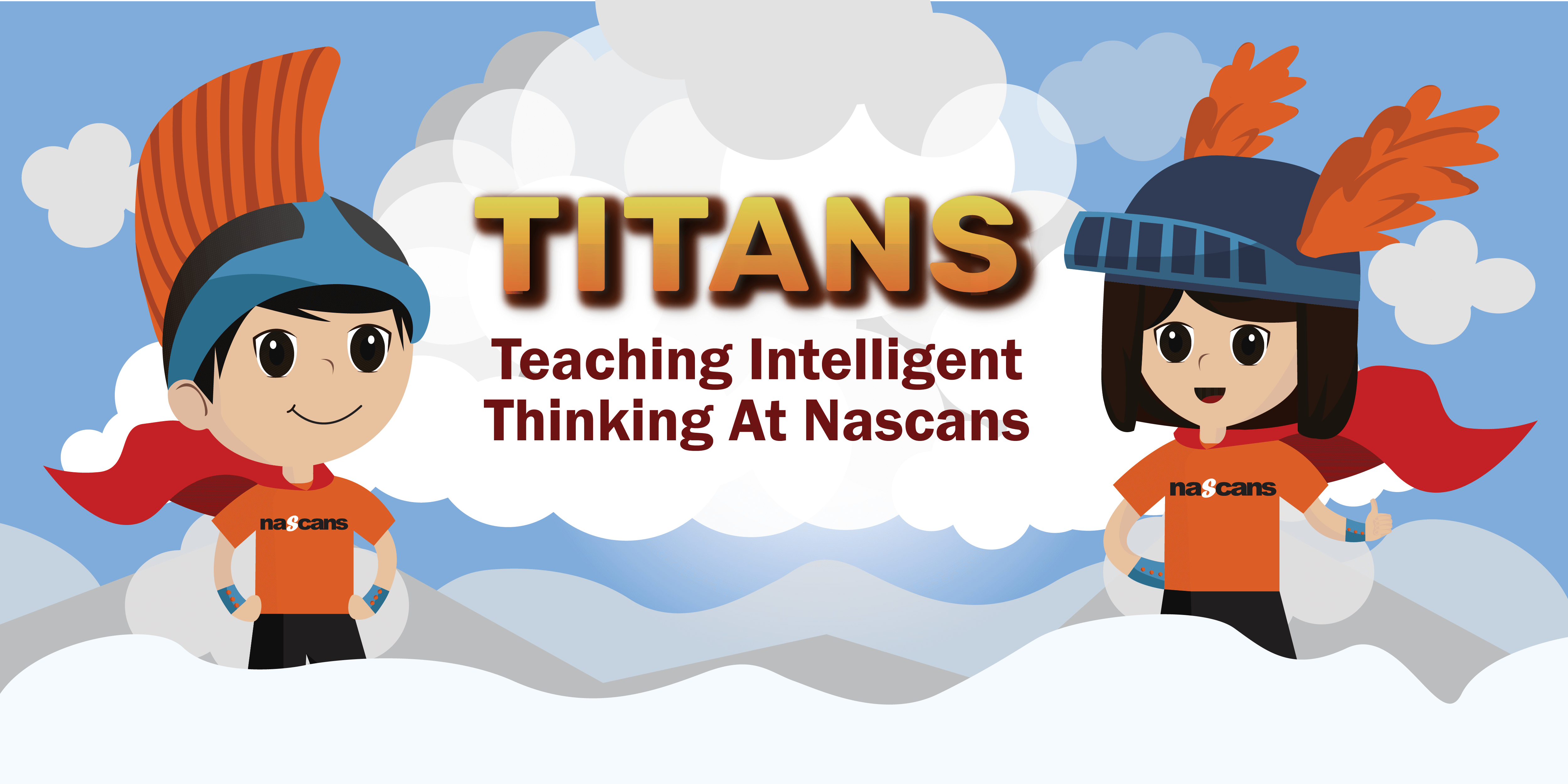 What did your Primary school-going children do during the June School Holidays? Did they complete their holiday homework? Played a little too much? Or did they pick up a new skill?
At NASCANS, our mentors supervise and coach the students as they complete their homework, offer them time to play and rejuvenate, and teach them new techniques in creating art! Plus, in term 3, we launched our new programme – TITANS!
Nurturing the 21st century child
NASCANS believes in providing a holistic learning experience through specially curated programmes and activities to nurture the 21st century child.
In particular, we are interested in not only how much our students know but also what type of questions they pose. In addition, when faced with challenges, do students give up, or are they able to think flexibly and draw upon a range of problem-solving strategies to achieve their goals?
Our new programme, TITANS (Teaching Intelligent Thinking at NASCANS) seeks to inculcate a proven set of intelligent habits in our students based on the Habits of MindTM, an intelligent thinking framework developed by Dr Arthur Costa, Emeritus Professor of Education at California State University.
Did you know? 

The Habits of Mind has been used by Singapore's Ministry of Education to groom the top 1% of students under its Gifted Education Programme?
What is the Habits of Mind?
Just as how influential people like Elon Musk and Mark Zuckerberg exhibit positive traits like persistence and innovation, we too want our NASCANS students to emulate a set of intelligent thinking dispositions that will help them be more confident when facing challenges.
The Habits of Mind identified by Costa and Kallick are:
Persisting
Managing impulsivity
Listening with Understanding and Empathy
Thinking Flexibly
Striving for Accuracy
Questioning and Posing Problem
Metacognition
Gathering Data Through all Senses
Creating, Imagining and Innovating
Remaining Open to Continuous Learning
Applying Past Knowledge to New Situations
Thinking Interdependently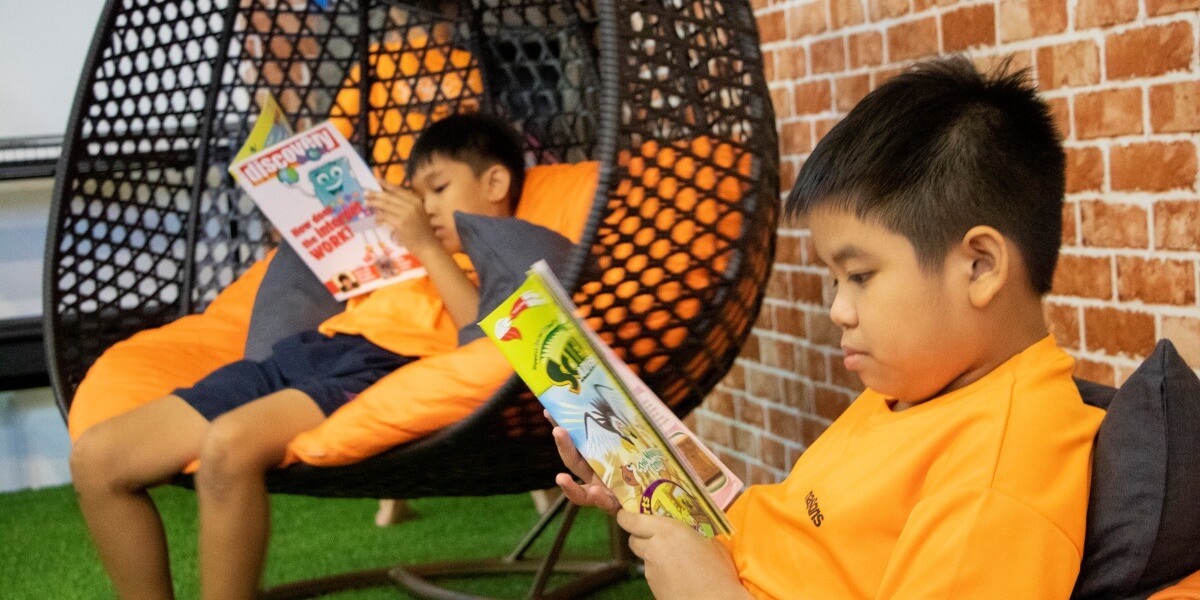 The TITANS Programme
From Term 3 onwards, our after school care at NASCANS (community-based centres) will include the TITANS programme, with weekly activities and lessons incorporated into the schedule. Every session will be conducted in an interactive manner with activities, videos and inspirational stories found in the TITANS folder provided for every child; thereby helping to document and reinforce positive mindsets and thinking habits.
THOMAS (The Habits of Mind Assessment Scale)
Besides anecdotal and artefacts to document students' growth, an online assessment called THOMAS (The Habits of Mind Assessment Scale) will be used to track our students' growth. This will be done twice a year and our trained mentors will share the profiles of our students with parents.
With our new TITANS programme, we are excited to shape your child into a confident team player, a joyful learner, and a caring citizen.
Established in 2006, NASCANS is a leading student care brand in Singapore with over 20 locations in partner MOE schools and 6 community-based centres, providing students with "an Oasis between School and Home". NASCANS' award-winning programme nurtures children holistically by inculcating positive thinking habits, leadership skills and strength of character through structured and fun learning activities.